A Complete Guide To Improve Revenue Cycle Management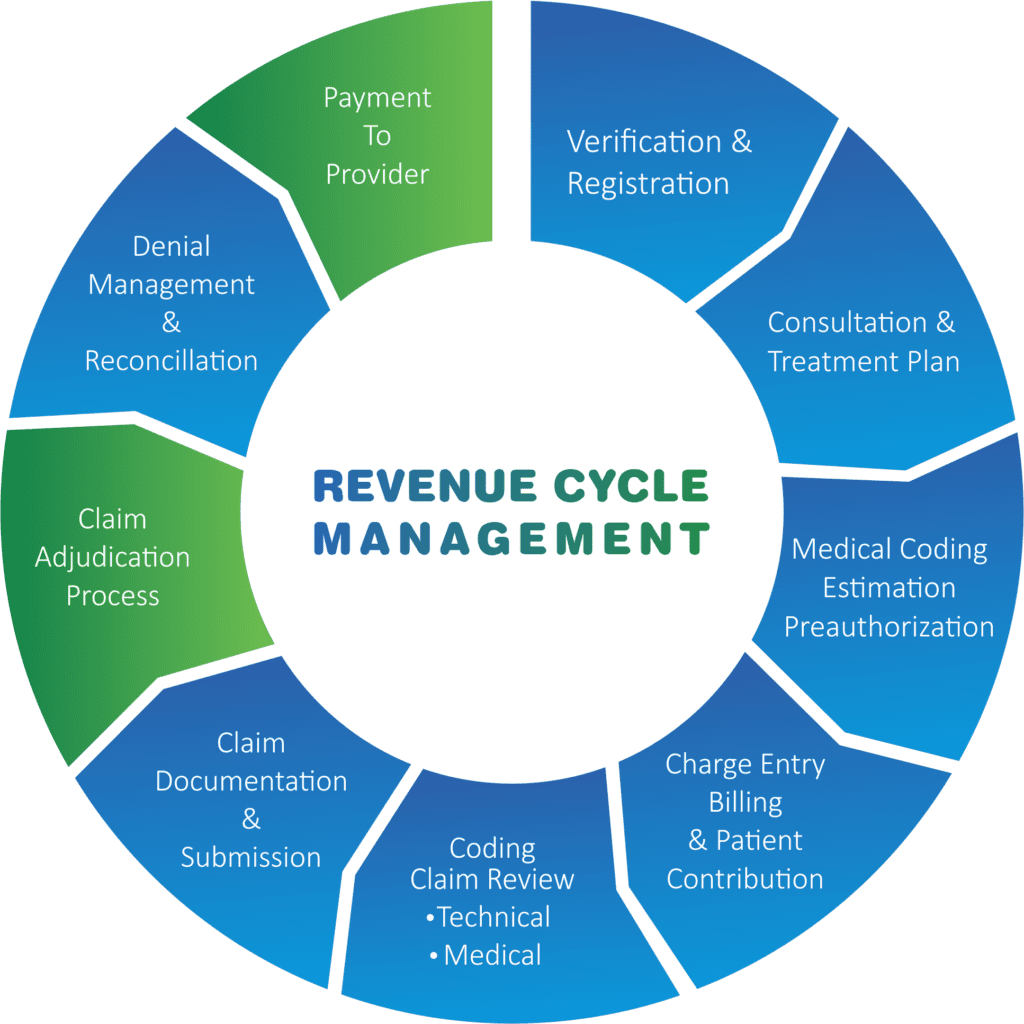 An optimized revenue management cycle or RCM is the key to successful medical practice; the lack of which often results in chaos. An effective RCM helps is streamlining billing and revenue collection processes and eliminates most billing and coding related challenges faced by a healthcare system. After all, the overall financial health of a healthcare business is just as important as delivering excellent healthcare services to patients. Some of the most common problems faced by RCM are:
Collecting payments in a timely manner
Spending too much time on revenue cycle management
Dealing with too many coding errors
Lacking deep insight into the revenue cycle
Workflow automation systems are an excellent tool for revenue cycle management. They can be used to:
Focus on front-end tasks to move claims along quickly
Migrate patient files and create non-patient files when necessary
Proactively verify and correct patient information
Automatically add coded comments
Confirm insurance information prior to the patient's visit
Update outdated or missing policies before an appointment
Ways to improve revenue cycle management:
Digitization
To keep a track for streamlining patient communication and payments, digital solutions are a must. Using cloud-based RCM softwares help combine invoicing and payment transactions, claims filing, appointment scheduling, etc., all in one convenient space.
Easy pre-admissions
With any service, going the extra mile for a customer will always create a good workflow. When it comes to pre-admissions, making contact with patients before the actual day of admission, allows them to inquire about anything or voice any concerns they may have. Since your front-line staff handle all the pre-admission communication, they are responsible for identifying any hiccups during the process. It is vital that they achieve as much as possible before patient arrival, even taking it to the next step like verifying contact information and even potentially to take payment over the phone. Simple upgrades for the front-line team can make a big difference!
Hire a designated care coordinator
Care coordinators can understand the transition to value-based reimbursements by keeping up to date with legislation and policy changes and measure the quality of care and efficiency of the organization. They also serve as liaisons between patients and providers by helping the management to better understand patient concerns. Care coordinators organize health and wellness clinics which optimize the quality of care patients receive.
Track performance
Successful revenue cycle management is not only being mindful of your organization's payments or keeping a track of errors when filing claims. It is measuring key rates and statistics and setting goals to assess the efficacy of workflow. This way you can figure out if things are not going in the right direction and can consider how to make things turn around to manage your workforce and resources.
Enhance patient financial experience
Taking small steps to improve the patient payment system, including mailing them before admission or verifying valid contact or offering multiple methods of payment like credit, debit, online portals, payment plans etc., will improve their experience. Knowing the patients' expectations and acting accordingly will also make things easier for both parties.
In this day and age, healthcare organizations adapt to value-based payout models and mount demand for digital solutions that create the future of revenue cycle management.