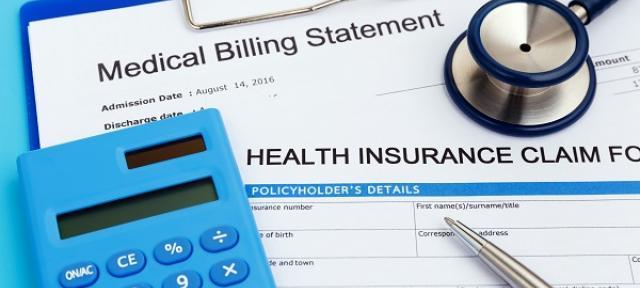 How do I evaluate a medical billing service provider?
The main outsourced medical billing services includes:
Recording of patient data
Insurance claims verification and processing
Claims submission
Payment adjudication follow-up
Insurance follow-up
Payment posting
But, before you hire a healthcare data entry company for your billing and coding needs, you should check a few crucial factors. It is important to make sure that the outsourcing team has the potential to handle medical billing actions. As we know, medical billing is an important part of the overall healthcare data management process and therefore must be applied accurately and consistently.
Due to the increase in outsourcing healthcare data entry, documentation or medical billing needs, there has been a simultaneous growth in medical billing service providers.
Want to know how to evaluate a good medical billing service provider? Here are some points:
Experience is important
Before finalizing the process of hiring an outsourcing company, be sure to analyze the industry experience of the healthcare BPO company. Having obtained a billing certification will be an added advantage. Check the years of existence of the outsourcing company and the degree of satisfaction with which it has provided its services to clients. The longer its presence in the global market, the higher will be the degree of satisfaction of its clients. The BPO company should constantly focus on specialized services, including medical billing.
Technology expertise
Healthcare BPO companies should be well equipped with knowledge about current medical billing technologies and software. It is mandatory for these third parties to have an in-depth idea about how the software works. The high-tech software should have the ability to preserve and secure crucial billing details and should support backup facilities. You should also look into disaster recovery plans, backup data storage, etc.
Powerful reputation
It is always preferable to partner with an outsourcing company that has achieved a stronger brand presence and reputation in the market. It is not enough to simply conduct online research about the company. You have to go out in the market, check their competitors, their current position in the market and the testimonials received from their valued customers. These factors will give you a general idea of their overall reputation. You should only hire them if you are satisfied with their brand image.
Instant response
Have you ever noticed that some of the outsourcing companies take longer time to handle customer queries? And therefore, you should be aware of this factor before hiring the medical billing service provider. An established BPO company will keep in close contact with the clients and make sure to respond in a shorter time frame. Having round-the-clock assistance will be meritorious and will build trust among the users/customers. Ensure that the outsourcing team possesses the best communication skills.
Tight budget
This is a crucial factor to check before collaborating with a healthcare BPO company. Take the initiative to check the rate card of the outsourcing companies and make a decision accordingly. These companies should offer low-cost and high-quality medical billing solutions. Also, be sure to inquire about the hidden charges for specific services. This will allow you to eliminate unexpected costs from the start.
The answer given by Subscription Flow was extremely thorough and professional. I'm not sure if you would be the provider, or the manager of the office, but I have a few, small things I would look at as well.
I would want to see the office. I'd want to see how the billers interact. If it seems a tension filled work place, I'd think twice about this billing service. Having worked in offices where people got along really well, and other offices where people watch the clock and practically run out the door to get away from their co-workers. It seems a shallow reason for "downcoding" a company because of that, but in my experience, it can make or break a business. If these workers get along, they cover desks for each other meaning less lost time, if a mistake is made somewhere and it's caught, the professional co-worker will bring it to the attention of the mistake maker, not immediately run to the boss.
I would also be looking at computers, printers, desks, and general environment. If an office isn't doing well, and may close soon, that may give you a heads up on how they're doing. Old computers, out of date printers, shabby desks and inappropriate pictures or weird art on the wall can indicate a clunker of a billing service.
There are a few other things. Do they work around YOUR schedule, or do they make it difficult? Do they pick up the info at your office or make you drop it off. Do they ask questions of you that you would have thought they should know?
Just a few other small hints to look at before committing to a billing company or a software package.